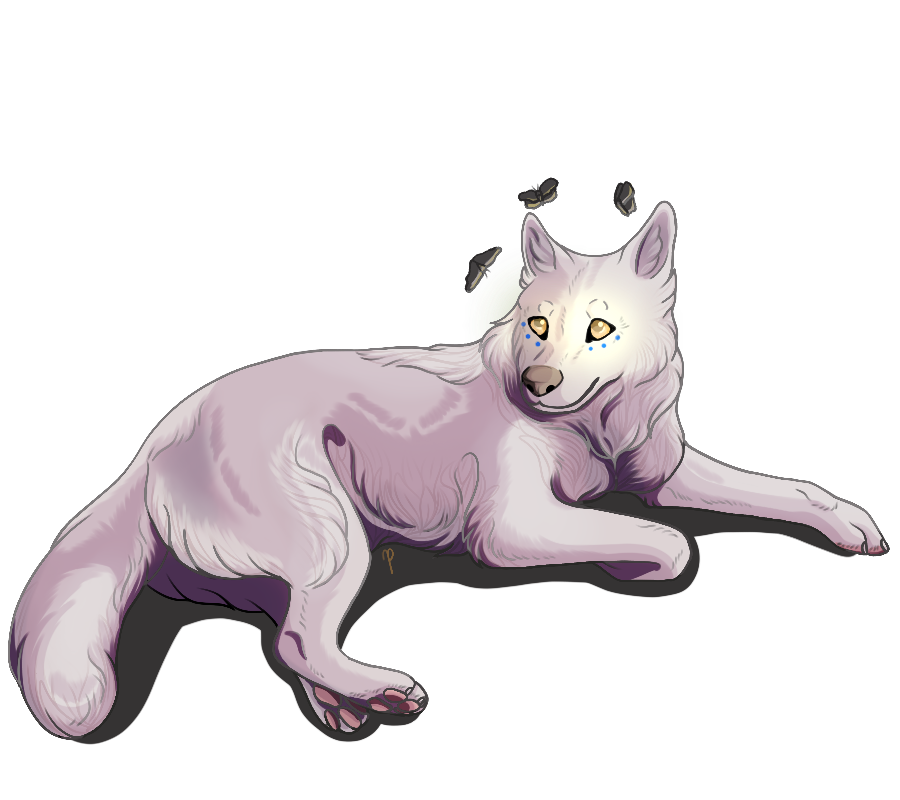 Reckitt
Each new face of commitment, brought the pale wolf a sense of hope, the flutter of success lived in her belly. Sunshine butterflies that floated gayly and tickled her insides until she was giddy; grinning from snowy ear, to snowy ear. Reckitt was finding out, with each passing day, that there were others like her- those that wished to seek peace. Their campaign was growing, equine and canine sealing a pact to thrive, to focus not on species, but quality of life- harmony. Mending what had been left of the world, picking up the pieces and finding where they would fit to be made whole once more.

This is another day, much like those before it, breath in her lungs, hope in her heart. Udane is peaking, the Sun so warm against the earth, she can see the hazy heat-lines as they rise from the ground. Near invisible waves, rising into the blue skies, she tried to watch them leave, but they were quickly gone. This heat was enough to make her pant, it isn't even midday yet, the temperature would only rise- today she is thankful to be the color of clouds.

So much to do, she thinks, watching her step and choosing a careful path. As she traces her way into the valley, she tries to focus on her invisibility, what makes it tick- how she might use it with more skill. Practice makes perfect, or something like that, so practice she does- only the odd appendage fading from sight. An ear, no that's not quite right. A leg, interesting but still no. Then her head, this wasn't going so well, a deep sigh leaving her, Magic was hard work. 

It takes so much of her concentration that she doesn't realize she is right back where she started, all those days before, when she faced wraiths and touched flower strewn scars. When she had been faced with a choice, to face Death or face the Rift, she had chose the first; bent on making a difference, soothing the wretched spectres. It wasn't so easy, nothing here ever was, now was it?

Now her choice had brought her to a new hope, to mend the wounds their world had suffered, to make change. Their world, the thought felt right, she was losing so much of her past, but gaining so much of her future in return. 

HTML by Witty-art by notedpeculiar-words: 401-tags: